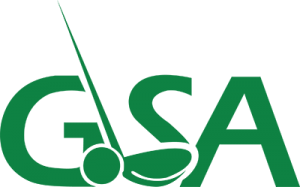 Golf Shafts Asia & America established in January 2005 with a mission to give clubmakers, golf shop operators and golf professionals fast and cost-effective access to a large range of golf shafts, heads, grips and clubmaking accessories. Today, Golf Shafts Asia is the preferred distributor of premium golf shafts to golf retailers with over 400 golf retailers, golf stores and golf businesses enjoying the low prices, fast on-time delivery and superior customer service that our dealer network offers.
Most of golfs leading golf shaft brands including Fujikura shafts, Aldila shafts, True Temper shafts, Project X shafts, Graphite Design shafts, Aerotech shafts, Acer shafts, Wishon shafts, Apollo shafts and Grafalloy shafts choose us to distribute their lines of top-selling golf shafts in key markets.
Why Over 400 Golf Retailers, Workshops and Golf Pro Shops Trust Golf Shafts Asia
Low prices on golf's premium golf shaft brands and club making components including some of the industries lowest next-day delivery rates
A commitment to delivering unparalled customer service regardless of the size of your business
Easy hassle-free ordering and flexible payment options in most major currencies
GSA (Golf Shafts Asia & Golf Shafts America) has designed a benefit program for teaching professionals of EGTF.
This benefit program is in support of both EGTF organization and its mission of promoting the golf teaching profession & growing the game.
EGTF Benefit Program
GSA extends to all EGTF Teaching Professionals the opportunity to have access to more than 7000 items at "Wholesale Industry trade pricing".
Teaching Professionals can take advantage for personal use or as a new revenue opportunity that teachers can provide for their students.
Subsidize shipping. No minimum purchase required. All products are displayed in real time inventory. Club building services.
To learn more about GSA & how to get started:
Visit www.golfshaftsasia.com
CLICK: DEALER LOGIN
USER: America
PW: gsa