Need more information? Feel free to call us or send us an email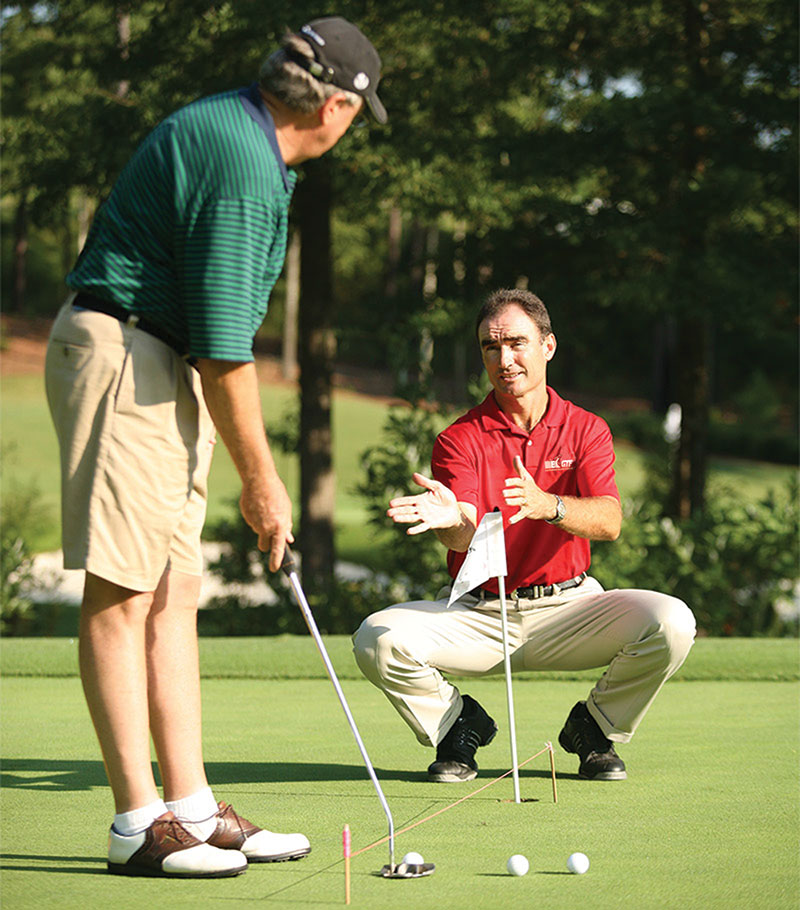 Have You Got What It Takes To Become A Golf Teacher?
If you have an interest in golf and are looking for a new challenge in life, enrol on one of our world renowned accelerated golf teacher training courses. We guarantee to give you the knowledge, know how and confidence to get into the world of teaching golf.
The European Golf Teachers Federation run courses all year round in the UK and abroad, and our training program is open to anyone with the desire and drive to learn to teach golf.
We ensure all participants are armed with the latest golf techniques from the sports science field and the major golf tours around the World.
We will give you the confidence to take what is seen as complex information and teach it in a simple to understand method.
Learn advanced communication skills for teaching golf which will help you impart this information on to your students
Make your passion your profession with the EGTF Diploma Course in Golf Teaching and Training, learn how to teach golf correctly and kickstart your career in the golf industry, Today.
By Paul Tolley
Director of Performance Golfing,  Academy Director Olivia Nova Club de Golf, EGTF Master Teaching Professional
Having started golf at a young age, I reached a scratch handicap and represented my County for more than twenty years. During this time I played in numerous National and Regional events and became involved administratively in the running of both Club and County golf. I have also been involved in the golf industry and have worked for more than ten years for a number of golf companies and concluded this part of my career by representing Cobra which became part of the Acushnet brand (including Titleist Footjoy).
Since obtaining my teaching qualification with the EGTF I have moved to Spain, where I have worked for the last three years. I currently work at Oliva Nova Golf and Beach Hotel, Valencia, which is a 5 star resort designed by Seve Ballesteros which hosts many Spanish events from the OKI tour, and Regional Championships.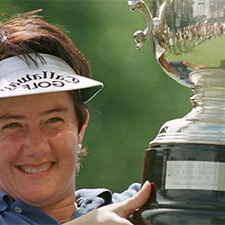 By Alison Nicholas
MBE, US Open Champion and 6 times Solheim Cup player – EGTF Professional
I just wanted to express my thanks to all the staff for making the EGTF Diploma Course such a fun and informative week. I learnt a lot about teaching and the golf swing which will be most beneficial for me personally and in my coaching.
Your enthusiasm to help those to become better teachers and to pass the Course was fantastic and it has given me a lot of confidence to want to develop my skills further. It is great to be part of an organisation that is willing to encourage their members at every opportunity.
I was thrilled to get my Diploma and punched the air when I got back to my hotel room, as if I had won a tournament.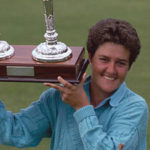 By Corinne Dibnah
Ladies European Tour player- winner of 19 titles including the Ladies British Open – EGTF Professional
Firstly I would like to say a big thank you to all the staff, for making my week on the Diploma Course at Forthview Golf Academy one of the most enjoyable weeks I have ever experienced in all the years I have played golf.
I would like to tell everyone who is a true golfing nut like myself, who wants to improve their knowledge of the game, their own standards and give something back to golf, to go and do the EGTF Diploma Course. It has certainly opened up my eyes to another side of golf and renewed my enthusiasm for playing and now teaching.
I have no hesitation in recommending the EGTF training course to any person who would like to get involved in coaching
Pursue Your Passion
If you think you have the potential to be a golf teacher, then the EGTF Diploma Course will give you all the necessary skills to fulfil your dreams. We have taught people from all walks of life over the last 19 years, from doctors to pilots to US Open champions, European tour winners and Solheim Cup Captains. All who attend the course have a passion for golf and want the knowledge to teach. The EGTF Diploma Course really is the stepping-stone to realising your dreams and changing your life.