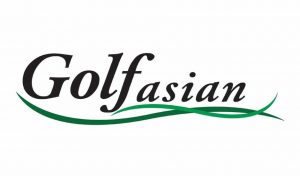 Established in 1997 in Bangkok, Thailand Golfasian is one of the most established inbound golf tour operators in Asia. Our quality of service and expert knowledge has made us the first choice for golfers and golf tour operators throughout the world.
Golfasian delivers genuine value to both golfers and our partners and at the same time we continually improve upon the qualities that make us great. Our commitment to operating with the highest standards of service and professionalism as well as offering and executing full service golf holiday travel experiences is the reason why Golfasian stands above the rest.
Through expert golf knowledge from our staff both on the ground and in our offices we create tailor made golf itineraries that are perfectly suited to both individual and group preferences, following a philosophy of unique golf travel experiences as opposed to "run of the mill" golf vacations. Because of this, we are the first choice golf tour operator for golfers and partners who require highly skilled and knowledgeable people who interact daily with golfers visiting all of the destinations we serve.
We work with the top golf resorts, branded hotels and premium golf courses – all being carefully selected after rigorous screening. We regularly visit all of partners to ensure that the maintenance and condition are in top order and that we meet your expected high level service standards.
Special Discounts for EGFT Members!
Golfasian gives you the opportunity to experience some of the world's best golf resorts, and enjoy the ultimate golf vacation you expect from an exclusive club.
All European Golf Teachers Federation members will be subject to a 10% discount on all bookings through Golfasian Email direct to ian@golfasian.com mention you are an EGTF member and he will assist with your booking.