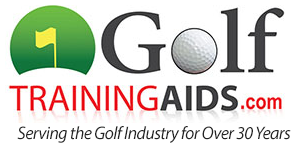 Golftrainingaids.com is owned and operated by Golf Around the World and is now located in Boca Raton, Florida. Founded by Dr. Gary Wiren in 1984 as a resource for providing training aids to teaching and touring professionals, Golftrainingaids.com has expanded to now offer the world's largest selection of golf teaching and training aids. Serving the golf industry for over 30 years, they are the most knowledgeable one stop shop for all of your training needs.
EGFT Members Benefit
EGTF Members will only need to email orders@golftrainingaids.com so you can be tagged properly in their database as an EGTF Member. After that you will see their discount on the website. The discount is not fixed … it may be 10, 20, 30% or more depending on the product. For example, an Impact Bag is $36.99 but pro price is $22.99.  Discounts are displayed once you have been tagged properly and have received an email back with an account invite. After that, once you log in you will see your pro discount.