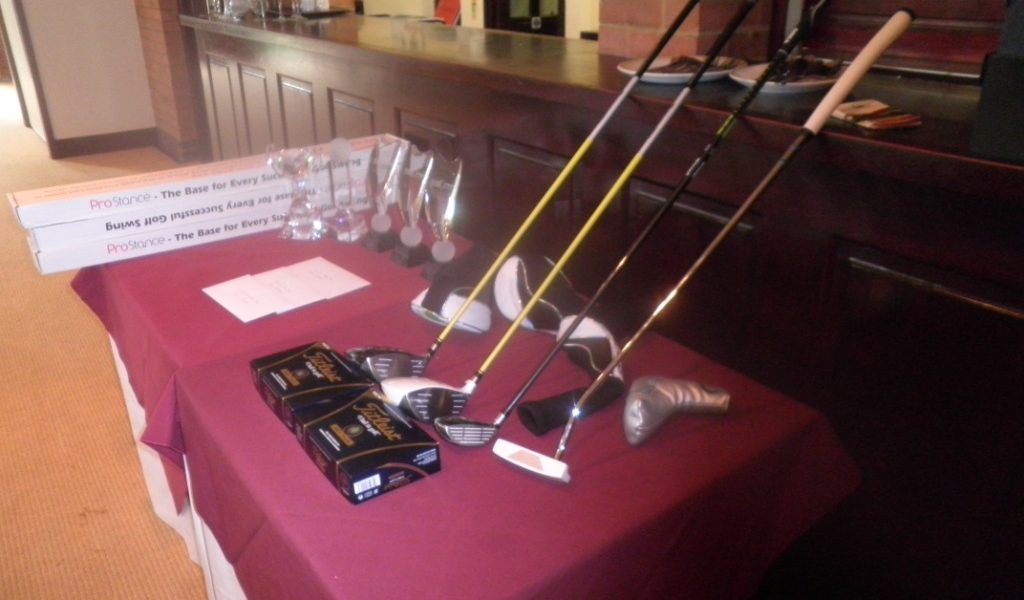 The fifth EGTF Pro Am at Darenth Valley Golf Course was a rather soggy affair, with the British weather playing havoc with the preparation and execution of a game of golf.  Heavy rain overnight and during the round, made for testing conditions, but the EGTF members and their guests braved the weather to complete another great day.
The Team competition was taken by EGTF stalwart, Joe Smith and his team of Gary Gilbert and Roy Thomas with an excellent score of 79 Stableford points.  They just pipped the charging Team led by Ryan West into second place.
The Amateur competition was keenly contested with players off 3/4 handicap, but Mick Clegg came through to claim the title with a good score of 35 points.
The EGTF Pro prize was once again taken by Joe Smith who triumphed in the first running of the Pro Am five years ago.  Joe played solid golf all day for a round of Level par 72, defeating Pete Stopford who was round in 73.
Results – Pro Competition
Joe Smith – 72
Pete Stopford – 73
Bill Abbott – 75
Thanks to everyone at Darenth Valley GC for their usual excellent hospitality and to the EGTF members who turned up with their guests.
Also a big thank you to the Sponsors, Alex Comben at Orka Golf; Paul Hurrion at Gel Putters; and Stewart Craig at ProStance for their generous donations for the Prize Table.
I hope to see everyone back next year at Darenth Valley GC for another Pro Am.