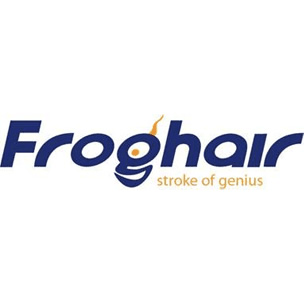 For all EGTF Golf professionals, traders and budding entrepreneurs, the opportunity to begin dealing in one of the freshest new clothing brands could not be easier…..
Initial Deal (strictly limited to first 100 applicants only)
Register for just £25, and receive at least £150 worth of FREE froghair products.  These are yours to wear, to sell, or promote as samples…
Here's what you get
£150 worth of current stock (sizes but not product can be selected, and is subject to availability)
10 x Individually numbered Privilege Cards
6 x Froghair Brand stickers
1 x Froghair POS Header board
25 x brand new Catalogues
You now have a live account with £250 credit limit to purchase further goods at Trade prices, (minimum £50 per order)…via on-line catalogue and email of order form – account can be settled by credit card at end of month following.
Refer a friend to the scheme and they get the same deal, and you get £20 credit on your account.
Refer consumers to the website through the privilege card scheme and you get 20% of value on any web sales as credit to your account.
All trade accounts can be listed with contact details on the Froghair website.
For any teaching professionals, they are linked from the Froghair website, and have access to Froghair consumers for generating lesson income.
Further exclusive benefits
First look at new products and exclusive products available only for trade account holders.
Exclusive offers on stock, and fantastic deals on affiliated business propositions.
Exclusive invite to product launch fashion shows, Froghair golf days and social events.
Event Retail Pack, including shop fixture created for the best traders to hold ad-hoc pop-up trading opportunities at any location.
Monthly winners announced for best trading performance, with money can't buy prizes for top performers.
To register, simply visit www.froghair.co.uk and click on "TRADE REGISTRATION".