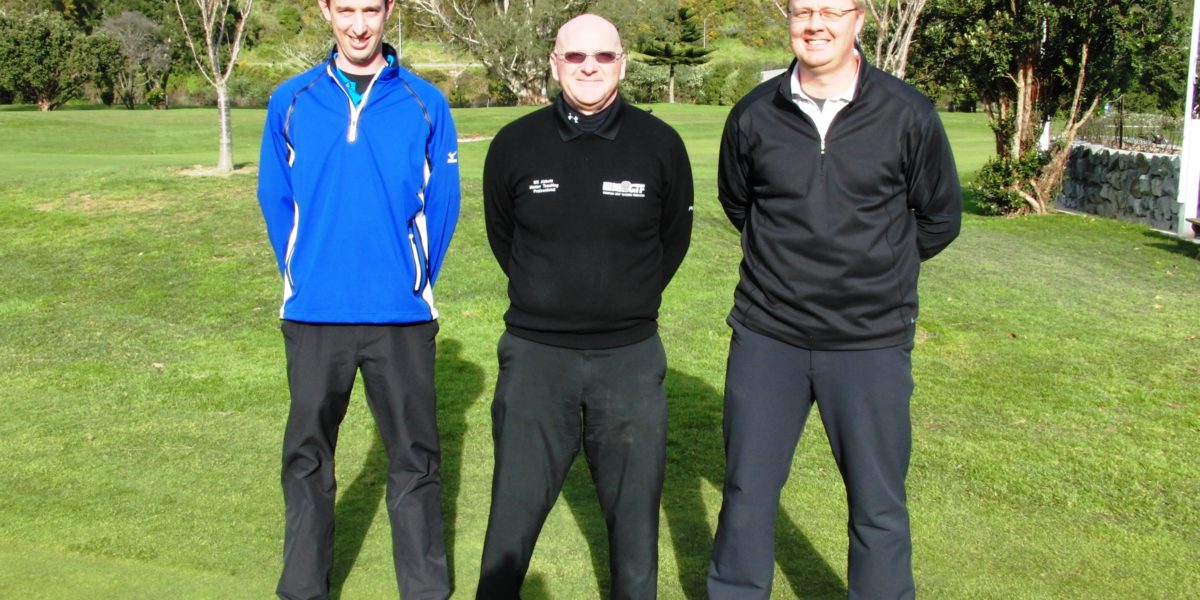 24 – 30 July 2011
Just back from a good week in Wellington, New Zealand  where I was conducting a diploma course for two enthusiastic guys, Nigel Walsh and Antony Ragg.
The trip coincided with the coldest day in Wellington's history, so teaching on the range on that Monday, was testing to say the least !!!
Nigel and AJ both showed excellent standards during the week, culminating in superb teaching lessons for their examinations.
AJ already has his own golf business in Wellington and I'm sure his new teaching skills will help to boost sales.  Nigel was offered a job as the teaching professional at Silverstream driving range the day after the course finished as they were very impressed with his standards, which is excellent testimony to the EGTF course and Nigel.
Always a pleasure to catch up with other EGTF members over there, and my thanks go to Murray McDonald at Manor Park Golf Club, and Bruce Farmer at Silverstream Driving Range for their help during the week.  Also, a pleasure to see local legend Renee Fowler, strutting her stuff and being very busy at Miramar Golf Club.
Another great week teaching, and I will look forward to coming back over in the not too distant future.
Bill Abbott – Director of Education