EGTF Masters Course Thailand December 2010
As part of our Continual Professional Development program I was asked to put on a Masters Course in Thailand for five eager EGTF Professionals.
These courses are always a pleasure to put on as you can give people some more advanced tools that can push their teaching careers further.
We were based at the lovely Lake View Country Club just outside Hua Hin, and as usual we were made to feel extremely welcome.
We test our members teaching standards on Day 1 with a video lesson, making sure their skills have been kept up since attending the Diploma Course.
The Masters Course covers some of the more important aspects of coaching, including Video Analysis, Putting Biomechanics, Advanced Short Game, Body Type Analysis, Golf Psychology, Customer Service/Marketing, and how to give a Masters Lesson.
We also test the playing and demo skills of the students, with the standards to be achieved being slightly stronger than the Diploma Course.  It is always important to try to keep your playing standard in decent shape as people do like to see a good demo from their Pro.
The playing test was completed over the excellent A+B Courses at Lake View and provided a stern test for the players with 3 of the 5 students getting through this section during the week.
After all the knowledge throughout the week, the final Teaching assessment took place on the putting green.  This for many is a different part of teaching, as putting lessons are not the normal diet for most coaches, but with the advanced knowledge learned during the week, the guys gave some fantastic putting lessons.
It was a pleasure to come over to Thailand to conduct this Masters Course and the EGTF Professionals attending showed excellent dedication and standards throughout the week.  Hopefully the knowledge gained from this Course can elevate them to a higher level as coaches.  Thank you guys, for a wonderful week.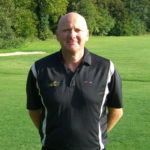 Bill Abbott – Director of Education