Thailand Tournament, Hua Hin, 2010
The EGTF Pro Am in Thailand was another fantastic week.  At a time of the year when many people are looking at the onset of Winter, it was great to get away to a sunnier climate and play some golf.
This week is slightly different to other EGTF Tournaments and is designed primarily as a social trip, with more of a Society feel to the proceedings.  The courses, weather and people in Thailand are fabulous and it's always a pleasure to go over and put on the shorts and play some golf!!
The week is open to EGTF members and their guests and we play an Amateur event and an EGTF Pro event over the course of 5 days to give everyone a good chance to find their swing.
This year we played at Palm Hills Golf Course and Banyan Country Club.  Both courses were in excellent condition and provided us with a stern test of golf.
BANYAN COUNTRY CLUB
The Amateur event was keenly contested, but with three very consistent rounds over the 5 days, Tony Mason from Darenth Valley Golf Course came through to take the title and the prizes.
AMATEUR TOURNAMENT
TONY MASON – 35 – 31 – 37 POINTS
The EGTF Pro event was once again captured by myself, who after playing golf  in Thailand for over 10 years now, I seem to have got the hang of the greens a little better than the other guys playing!
EGTF PROFESSIONAL TOURNAMENT
BILL ABBOTT – 74 – 76 – 76
I would like to thank everyone who turned up for the week and made it such a pleasant experience.
If anyone would like to combine a holiday with a bit of very nice golf, then by all means join us in Hua Hin from 24 – 28 October 2011.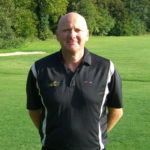 Bill Abbott – Director Of Instrution