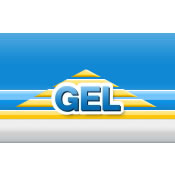 Gel Putters Developed By Dr Paul Hurrion
The GEL range incorporates groove face technology, already proven to achieve true roll faster than other putters on the market, heavier putter shafts for less twisting at impact, slightly heavier heads for stability in the stroke, and aluminum inserts for soft feel.
The full range of GEL putters can be viewed on their website www.gelgolf.co.uk There are about 14 models to choose from.
The Paul Hurrion signature range is extremely good and has already received many awards.  If you haven't tried one yet, get your hands on the model of your choice and benefit from 10 years of Paul's research into finding the perfect putter.
GEL PUTTING MIRROR – TRAINING AID
Excellent for a number of different drills.  (You can see 9 practice drills used by Paul with the Putting Mirror on the GEL Golf website www.gelgolf.co.uk)
PRICES FOR 2011
Ordinary GEL range – £62.50 + VAT
Paul Hurrion Signature range – £100.00 + VAT
GEL Putting Mirror – £20.00 + VAT
For more information on the GEL range or how to become an official stockist of GEL putters, please contact:
CLIVE WOOD – ASSAY GOLF – Email: clive@assaygolf.co.uk Tel: 0044 (0)207 043 2568